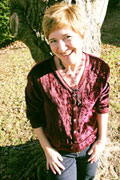 I
'm Diane Armstrong and I am pleased that you are here. This site exists to share my passion for Reiki.
Here you will find my Treatment and Training schedules, along with resources that I've found useful in my ever-deepening understanding of this healing art.

Enjoy your visit. I always enjoy serving you.


ReikiOne
Powered By Ringsurf