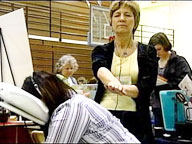 W


hat is Reiki?

This is a question I often receive when someone learns I am a Reiki practitioner. Reiki is both form and essence. How do I include all of this in a sentence or two?

My current answer is "assisted meditation", placing the focus on what a Reiki session with me might feel like in the beginning. The other person almost always nods their head yes and tells me they could probably use something like that.
I find that a lot of people have a sense it would be nice to cultivate a connection with silence. But where does one start? There are so many ways to choose from it can feel daunting to explore what it feels like to rest our mind while we are still awake. To our ceaseless, chattering mind there is way too much to Do; it doesn't seem possible that there could be any value in investing an hour to just Be.
A Reiki session could help you take the first step.
How does Reiki work?
In short, I don't know. Here's what I can report. Reiki, translated from Japanese as "spiritually guided life force energy" has expanded my personal life and healed some physical ailments in ways I can't explain except that Reiki was involved.
As I began treating others professionally it exponentially increased my knowing that something was going on. When I was initiated as a master, it felt as if teaching others this way of Being was where I've been headed all along.
Any Internet search will provide you with many, often conflicting, histories and theories. There have been a few scientific studies, but none have found the mechanism of action that proves how Reiki works.
In one of my favorite books, Thomas Moore, author of Care of the Soul writes, "If we could loosen the grip we have on the mechanical view of our own bodies and the body of the world, many other possibilities might come to light." These words resonate with me.
My sense is the answer may remain a mystery for some time to come. The longer I practice Reiki, the more I feel at peace with that.
What happens in a Reiki session?
Most people who try Reiki appreciate its effective simplicity. My role is to serve as a facilitator in your healing journey. I do not medically diagnose or prescribe medical treatment.
Reiki sessions are not intended to be a substitute for any medical protocol or medications prescribed by your doctor. I encourage you to inform her or him about your Reiki sessions as this type of clinical observation could increase collaboration.
During our Reiki session you will remain fully clothed except for your shoes. If you wear glasses you will probably be more comfortable taking them off too. You may also want to remove your watch or other jewelry, but it is not necessary.
The Reiki session will take place on a massage table or, if you are uncomfortable lying down, the session can be given while you sit in a chair. I will cover you with a sheet or blanket and offer bolsters for your knees and neck. I will also offer you an eye pillow.
The Reiki session consists of respectful, light touch on various parts of your body. If an area is extremely sensitive I will place my hands several inches above your body. I will rest my hand in each position for several minutes and move completely around the table or chair. If you feel uncomfortable at any time, for any reason, I encourage you to let me know.
I generally follow a standard set of hand positions. However, the hand positions and length of time in each position may vary from session to session. The reason for this is based solely on the sensations I receive from our connection.
How I discern where and how long to place my hands on your body is challenging for me to explain. I endeavor to be fully present and empty of expectations; deeply connected with you in the present moment where infinite possibilities ignite. The best I can do at this point in time is to say it is a knowing that I interpret as "move here" or "move here next".
After your Reiki session …
I will ask you how the session felt for you. We may briefly discuss your experience although it is not necessary to enjoy the benefits of the session. Your sharing is always kept confidential.
Reiki is a subtle, cumulative healing modality. You will probably feel better for many hours after a your Reiki session. To feel its effects for longer periods outside of the Reiki room, it is suggested that you schedule 4 to 8 concurrent daily or weekly sessions. I offer reduced rates for those interested in this protocol.
Subsequent sessions on a monthly or quarterly basis will help keep you aligned and humming at optimal healing levels. It may be possible for your Reiki sessions to be reimbursed from your insurance company. I can provide you with the necessary information.
When we feel better we can more easily care for others
The foundation of Reiki rests in the value of taking care of our self first before attempting to care for others. My practice includes giving myself a Reiki session every day.
If you find value in our Reiki sessions I encourage you to learn this spiritual healing art to care for yourself. Especially if you spend most of your waking hours caring for others in your personal and/or professional lives.
I regularly offer classes throughout each year if you are interested in exploring this option. As co-founder of EastWest Reiki Association, we are accredited to offer continuing education contact hours to Licensed Massage Therapists and Registered Nurses. My teaching schedule can be found on that web site.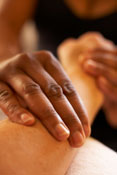 Each person is unique, and so the possibilities of how Reiki can support the healing process are enormous. Why not experience it for yourself? My schedule is scrolling at the top of this page.
Please email me at diane@ReikiVibe.com if you wish to talk to me personally.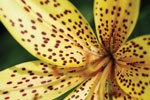 Reiki Articles
National Institutes of Health: National Center for Complementary and Alternative Medicine
Reiki Medicine: Enhancing the Healing Process
Shore Health's Awarded Reiki Program: Strategy and Outcomes
Science and the Human Energy Field
International Center for Reiki Training