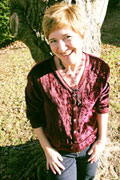 R
eiki Shares are opportunities for people to practice this holistic, hands-on healing art.
Most of our Shares are open to everyone regardless of experience, while some are created to support practitioners only.

Practitioner Reiki Share

Serenity Shoppe, Snow Hill, MD
First Tuesday of every month 6:30 to 8:30 pm

Our Reiki Shares begin with a self-treatment session to release the cares of the day and become present in body and mind.

Then, each participant gets the opportunity to receive a 15-minute Reiki session given by the other practitioners. Reiki discussion follows if time permits.

"I really enjoy these golden opportunities to share the gift of Reiki, as well as receive." ~Janet, Reiki Share participant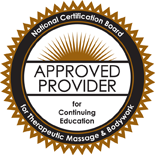 This Reiki Share has CE contact hour approval for Licensed Massage Therapists. Follow this link to learn more.
Free Reiki Sessions
Atlantic General Hospital, Berlin, MD
Last Tuesday of every month 6 to 8 pm
If you are new to Reiki and would like to experience it first before committing to treatments or classes, this gathering is a good place to begin.
Each participant gets the opportunity to receive a 15-minute chair Reiki session. The session consists of a Reiki practitioner placing their hands in a series of positions on or above the head and upper body. Safe touch is maintained at all times. These sessions are scheduled at 30-minute intervals to allow participants to ask questions if they wish.
This gathering begins at 6pm, the last session begins at 7:30pm. When you register, we will get back to you with a time to arrive. To register email Diane Armstrong at diane@EastWestReiki.org. (copy and paste address into your email program)
"The session was very comforting and refreshing. I greatly enjoyed it."
~ Melanie, first time Reiki recipient